Boho Coastal Dorm Room Decor
AFFORDABLE BOHO COASTAL DORM ROOM DECOR FROM WALMART, IN A CURATED EASY TO SHOP MOODBOARD.
This post is sponsored by Walmart, all thoughts & opinions are my own.
The summer has flown by and back to school shopping is in full swing over here. While my oldest daughter is still in high school, my niece will be starting her freshmen year in college this year at Illinois State (go Redbirds!) So I thought I'd help her by putting an easy-to-shop dorm room decor moodboard together. Moodboards are great because it helps to visualize how different colors and patterns can look with one another.
And the best part of all? Everything can be purchased from Walmart! I love how Walmart has really stepped up their home decor game lately. It just reinforces what I've been preaching for years – having a stylish home (or dorm room!) doesn't have to cost an arm and a leg.
And if you're not going away to school, this look can just as easily work for a teen bedroom!
Just click the little plus icons to shop each item, and scroll down for my top 5 tips on creating a functional, yet super stylish dorm room that will still leave some money left in your pocket for those late night pizza fests.
this post contains affiliate links – see my full disclosure here
1. Start With a Fun Focal Point
While browsing Walmart's coastal wall art section, I fell in love with this gorgeous framed print by Ingrid Beddoes.
The colors are gorgeous and work perfectly with the muted color palette of soft gray, blue and blush. It comes in multiple sizes, but the 24×36″ size would work well in lieu of a headboard and also help cover up some of that lovely dorm room cinder block wall. Don't forget to grab some Command Strips to hang it up!
Pro Tip: purchase dorm artwork and furniture with the future in mind – large pieces in favorite colors and themes will transition easily to a first apartment!
2. Add Comfy Bedding & Pillows
Now that we've pulled a color palette from the art, it's time to add comfy bedding. I like to pick a neutral comforter/ and add in pops of color and texture with pillows and throws. This neutral gray comforter is even more versatile because it reverses to stripes! Change the look up by just swapping out your comforter, blanket or pillows. The choices are endless and the prices are super affordable.
Pro Tip: choose a full or queen comforter instead of twin to allow for a longer drape over the sides of the bed, to help hide those standard college loft beds.



3. Camouflage the Ugly
Although most dorm rooms have come a very long way since I was in school, some of them still sport the lovely cinder block walls and linoleum floors. Not exactly Insta worthy.
But thankfully, you can hide a lot with peel and stick wallpaper, cute curtains and fluffy rugs!
Just check out how Skylar Bantz from Texas State University decorated her room…
Talk about a major transformation!


Pro Tip: Create extra long bedskirts or canopies for your loft bed with inexpensive curtain panels. These are the perfect length and under $6 each!
4. Use Stylish Storage
Cramming your life into a tiny 10×10 ft space is no easy task, so utilizing every square inch is a must. But there's no reason you can't also be stylish while creating some smart storage solutions.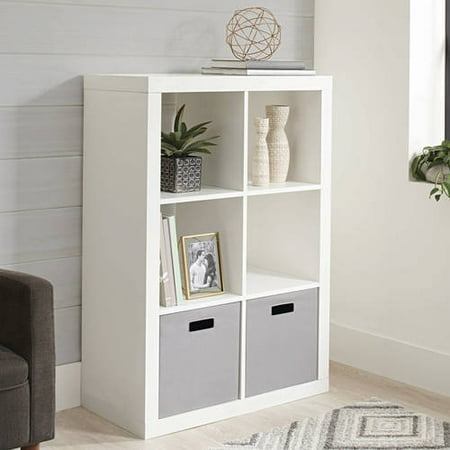 Adding a few of these organizers under your loft bed can definitely boost the functionality of the space. They come in lots of different sizes and finishes so you can customize to your liking (I'm lovin' the white, gray, or rustic finish) then complete the look with your favorite colored storage cubes (which also come in lots of colors!)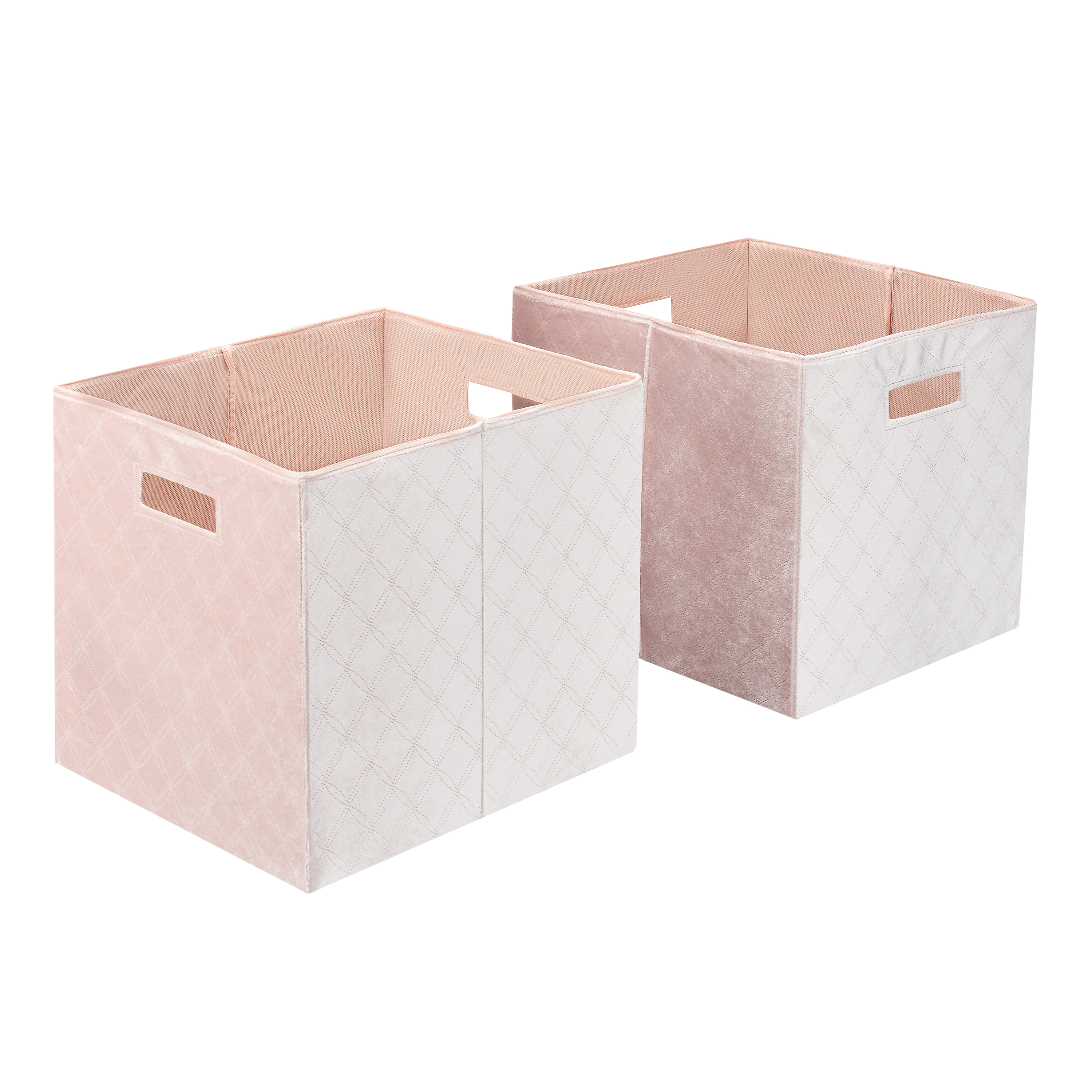 Another great option are these 3 Drawer Towers from Sterilite. They also come in several colors and different sizes, and are a steal for under $20 bucks!
This bedside storage caddy is a good way to corral all those extras next to your bed, and don't forget a cute laundry basket to make laundry day a little more tolerable 🙂
5. Finish with Plenty of Personality
The standard dorm room can look stark and boring, so make sure to spruce up your space with plenty of personality. Picture frames filled with memories of loved ones help add style and will lessen the chance of home sickness. And storing snacks in the cutest dorm fridge ever will definitely step up your dorm room style!

I hope this post was helpful and you got lots of dorm room decor ideas! I know this time of year can be stressful and a little overwhelming for both students and us parents. But sending your kiddos off to school with a fresh looking dorm room can help lessen the anxiety and get them off to a good start.
And for us procrastinators out there, Walmart now has new NextDay Delivery available for tons of products! It's FREE for $35+ orders and there's NO membership fee! To check out all the Back to College eligible items (including Ramen noodles!!!) click here.
Don't forget to pin this post and have a great week! 🙂