Farmhouse Fonts: Where to Find Your Favorites
We've all drooled over those cute farmhouse signs found on Etsy and other places. And have you ever wondered what font Joanna uses for her branding at the Silos? Well, I'm a 100% certified font addict (no joke, I have over 2k fonts on my computer!) And I'm here today to share some of my favorite farmhouse fonts, so you can make your own cute farmhouse signs and printables.
*some affiliate links used. See our full disclosure here.
Farmhouse Fonts for 2019
Just click the links to be taken directly to the source to download or purchase these farmhouse fonts.
Shiplap – Heubeul Vintage
Porch Swings – Chin Up Buttercup
Old Wood – Hanley Block Display
Chippy Paint – Hanley Script
Chicken Scratch – Violetta
Blue Skies – Motherline
Barn Doors – Andara Script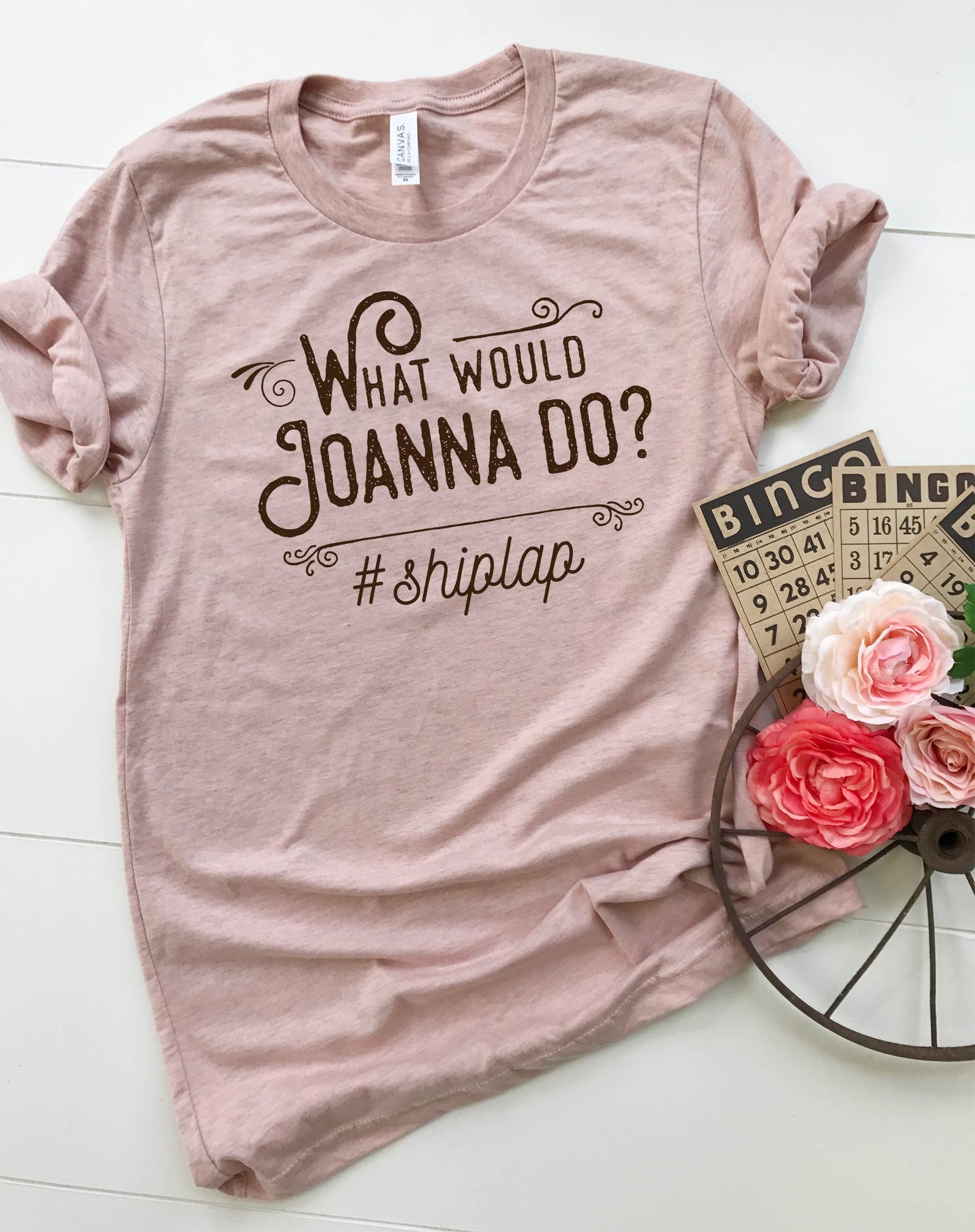 I used Heubeul Vintage and some cute text dividers and swirly things (I can't remember the right word for them!) to create my popular What Would Joanna Do tshirt. **Hint – this would make a great Mother's Day gift and you can get them in my etsy shop.
When we visited the Silos for spring break a few years ago, I was blown away by all the little details. Joanna's visual merchandising skills are amazing. Around each little corner you find something new. I thought this kitchen area was so cute.
The Homemade font is called Heritage and it's next on my list to purchase! Comes with lots of cute swashes (like the long tail on the capital H.) Perfect for signs or tshirts!
This sign was located near all the tshirts, hats and other more "manly" merchandise 🙂 I love how Chip has his own sort of rugged style.
The font used here is a mix of Hanley Block (Chip's Corner) and Hanley Script (Quality Goods)
The Welcome script in the above sign at the Bakery is also Hanley Script. The sans serif is close to Voster (which comes with Heritage used in the Homemade sign previously.)
The main font used in the Magnolia and Silos branding is Aquifer. And good news – it's a public domain font and totally FREE!
I hope this has helped you on your quest to find the best farmhouse fonts for 2019. I know I get so frustrated when I can't identify a certain font and I'm happy to help out my fellow font addicts!
If you're having trouble tracking down a certain font, just let me know in the comments and I'll try to help.
Have a great week!